Unleash the Power of Teamwork: Top Online Co-Op Games on Xbox Game Pass in 2023
Alyssa Greenberg

2023-05-05 11:55

0
Xbox Game Pass has revolutionized the way gamers access and enjoy a vast library of titles. One of the significant selling points of this subscription service is its extensive collection of online co-op games that cater to various tastes and preferences. In 2023, the lineup has only gotten better, with numerous exciting options for those looking to team up with friends or join forces with strangers. This article delves into the best online co-op games available on Xbox Game Pass, highlighting their gameplay, settings, and pros and cons.
1. Deep Rock Galactic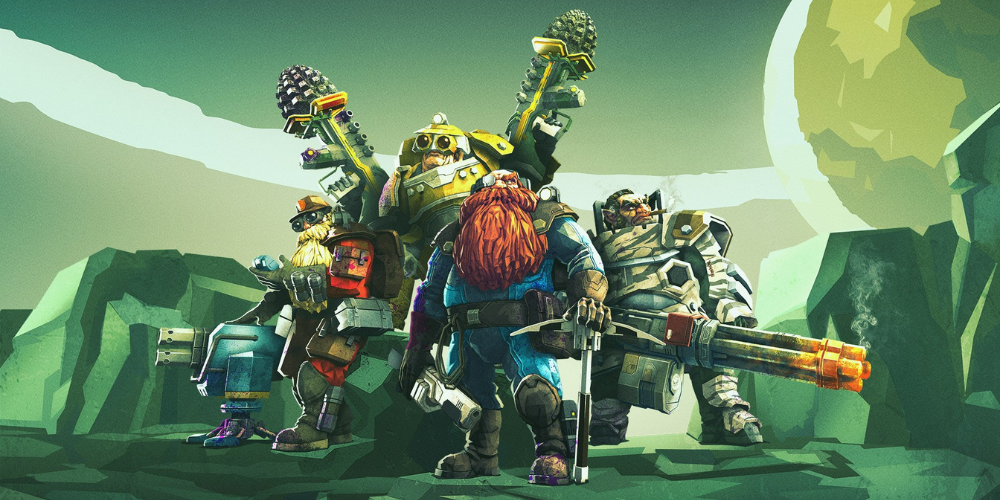 Deep Rock Galactic is a unique first-person shooter that combines exploration, resource gathering, and intense combat against hordes of alien monsters, all while working together as a team of space dwarves. In this procedurally generated world, communication and cooperation are crucial for success.
Gameplay:
Four distinct playable classes: Engineer, Gunner, Scout, and Driller.
Procedurally generated cave systems feature various biomes.
Resource gathering and mining for upgrades and new equipment.
Multiple mission types require diverse tactics.
Setting:
The dangerous planet of Hoxxes IV is home to valuable minerals and hostile alien creatures.
Pros:
Highly cooperative gameplay, encouraging teamwork and communication.
Procedural generation ensures unique experiences with each mission.
High replayability due to varied mission types and character progression.
Cons:
It may become repetitive for some players after extended play.
Alien creature designs can be somewhat limited.
2. State of Decay 2
In this zombie-infested open world, State of Decay 2 challenges players to survive and build a community in an unforgiving post-apocalyptic landscape. Featuring third-person action, resource management, and base-building, this title requires players to work together to overcome the undead hordes.
Gameplay:
Open-world exploration with diverse environments.
Base-building and community management mechanics.
Character progression and skill-based specialization.
A persistent world with permadeath for individual characters.
Setting:
A post-apocalyptic world overrun with the undead.
Pros:
Deep gameplay mechanics offer significant player agency.
Dynamic multiplayer experience with a drop-in co-op.
High stakes due to permadeath and resource scarcity.
Cons:
Occasional technical issues and bugs.
Lack of story depth or narrative focus.
3. Remnant: From the Ashes
Gritty and dark, Remnant: From the Ashes is a third-person action-adventure game that pits players against interdimensional monsters. With a blend of intense combat, exploration, and crafting, this Soulsborne-inspired title rewards teamwork when facing challenging enemies and bosses.
Gameplay:
Tactical third-person combat with ranged and melee weapons.
Procedurally generated world with branching paths.
Complex character progression and customization options.
Crafting system for upgrading weapons, armor, and abilities.
Setting:
A post-apocalyptic world invaded by The Root, otherworldly creatures.
Pros:
Challenging, rewarding gameplay with a high-skill ceiling.
Procedural generation offers unique experiences with each playthrough.
Strong cooperative play mechanics with up to three players.
Cons:
It can be excessively difficult for some players.
Occasional performance issues, particularly during co-op sessions.
4. Sea of Thieves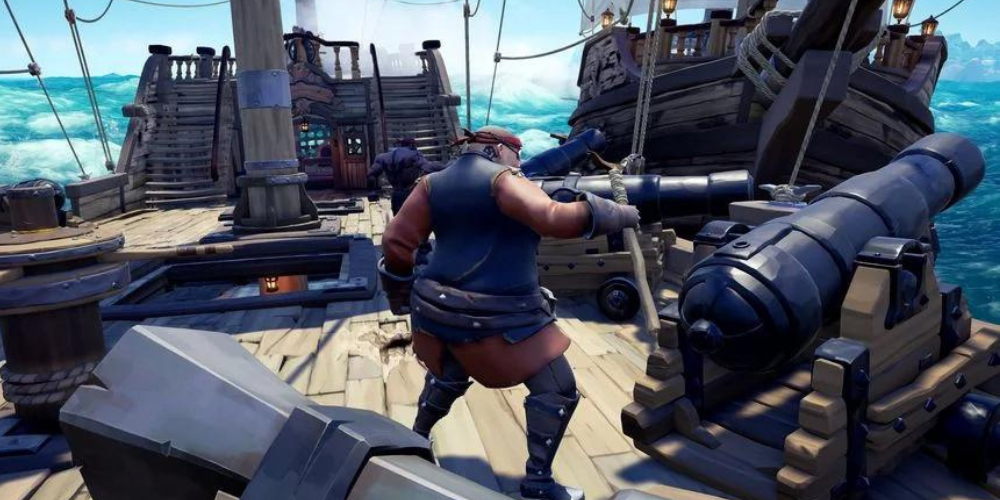 Sail the high seas, engage in thrilling naval battles, and hunt for treasure in the swashbuckling open-world adventure that is Sea of Thieves. This unique title encourages cooperation and creativity as players form crews and navigate a vast, unpredictable ocean filled with danger and opportunity.
Gameplay:
Open-world exploration with a fully navigable ocean.
Cooperative ship management and naval combat.
Quests and bounties are unique to each play session.
Social interactions and alliances with other crews.
Setting:
A fantastical pirate world filled with mythical creatures and magical artifacts.
Pros:
Emergent gameplay is driven by player interactions and choices.
Compelling cooperative experience when playing with friends.
Constant updates and expansions, adding new content and features.
Cons:
It can be frustratingly difficult for solo players.
A lack of structure can lead to aimlessness for some players.
Conclusion:
The Xbox Game Pass offers a wide range of online co-op games catering to diverse tastes and interests. Whether you're fending off alien hordes in Deep Rock Galactic, navigating the treacherous seas in Sea of Thieves, or surviving the apocalypse in State of Decay 2, there's something for everyone on this ever-expanding platform. With a subscription to Xbox Game Pass, you're only a few clicks away from your next cooperative adventure. So grab your friends, hop online, and prepare for hours of camaraderie and excitement in these online co-op games.