Best DJ Apps for Android: Choose the Perfect One for Your Music Mixing Needs
Alyssa Greenberg

2023-01-27 09:00

0
DJing on an Android device is easier than ever, with a wide variety of DJ apps available. With the evolution of mobile technology, it's now possible to become a DJ on your Android device. While the selection of DJ apps for Android is quite vast, we have narrowed down the list to the five best DJ apps for Android. Whether you are a beginner looking to learn the basics of DJing or an experienced DJ looking to up their game, these apps can help you take your performance to the next level.
Cross DJ
Cross DJ is an innovative and powerful DJ mixing application that has revolutionized the way DJs create and perform music. It is an intuitive and user-friendly software that can be used by both beginners and professionals alike. It has quickly gained popularity among DJs and music enthusiasts for its robust features and intuitive user interface.
At its core, Cross DJ offers a complete set of tools for creating high-quality mixes that can be performed live or saved for later. The application provides access to a library of over 30 million tracks, allowing users to find the perfect songs for their mixes. Additionally, Cross DJ comes with a range of effects and filters to help DJs create unique sounds. The application also has a powerful audio engine that can be used to customize the sound of each mix.
Cross DJ can be used both on the desktop and on mobile devices, making it an ideal option for DJs on the go. The mobile version of the application offers access to the same features as the desktop version, including the library of tracks, effects and filters, and audio engine. Additionally, the mobile version makes it easy to record and share mixes with friends and fans.
djay 2
Djay 2 is a powerful mobile application for DJs and music enthusiasts alike. Developed by Algoriddim, djay 2 is a professional-level music mixing and production platform that offers a wide range of features for both novice and experienced DJs.
From an aesthetic standpoint, djay 2 is visually stunning. It features a simple, intuitive interface that allows users to quickly and easily access all of the features. It also has an array of colorful visualizers that pulse and move in time with the music. The visualizers can be customized to create unique visuals that can add a lot of character to a mix.
From a functional standpoint, djay 2 is incredibly powerful. It offers a full suite of tools for mixing music, including cue points, looping, beatmatching, effects, and more. It also allows users to access their music library directly, which makes it easy to quickly find the right track. Additionally, users can record their sets, which is great for creating mixtapes or showcasing a set.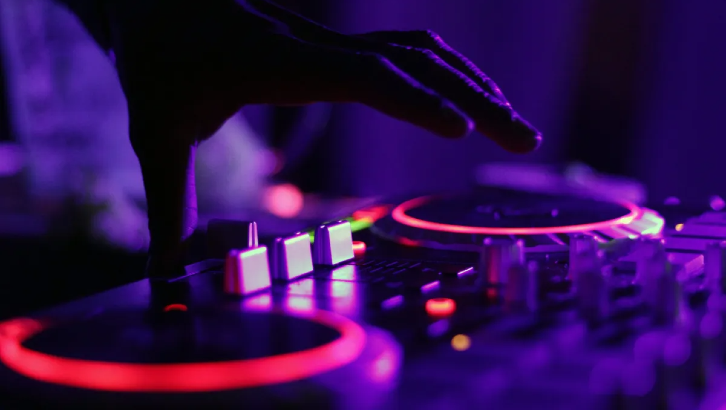 edjing Mix
Edjing Mix is an innovative and powerful music-mixing application that has become increasingly popular among DJs and music producers. The app, developed by MWM, has been available for download on smartphones and tablets since its launch in 2014.
The app is easy to use and has an impressive range of features that make it ideal for both professional and amateur DJs. It has a library of more than 50 million tracks and allows users to mix and match songs, create remixes, and create custom audio effects. The app also features a four-deck mixer, allowing DJs to mix up to four tracks at once. Furthermore, it has a powerful audio engine that enables users to adjust the tempo, pitch, and EQ of tracks.
In addition to its powerful features, edjing Mix also has an intuitive user interface, allowing users to quickly and easily create and mix tracks. It has a wide range of tools and controls, including a crossfader, cue points, and an auto-mix feature. The app also offers a variety of tutorials and tips to help users get the most out of the app.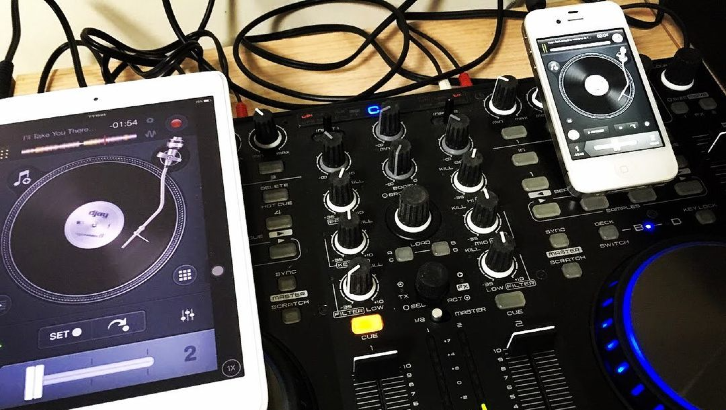 MixPads
MixPads is a revolutionary music production application that has taken the music industry by storm. The application allows users to easily create, record, mix, and master their own music without having to use complex software or expensive hardware. It is a great tool for both aspiring and professional music producers.
MixPads has an intuitive, user-friendly interface, making it easy to get started creating music. It offers a wide range of instruments and sound effects to choose from, allowing users to create professional-sounding tracks with just a few clicks. Furthermore, the application has a powerful mixer that allows users to control the levels of their tracks, as well as various effects and filters to tweak their sound.
MixPads also has an extensive library of samples and loops that users can incorporate into their music. This library is constantly being updated with new sounds, making it a great resource for producers looking for inspiration or new ideas. Additionally, users can collaborate with other producers by sharing their compositions and remixing each other's tracks.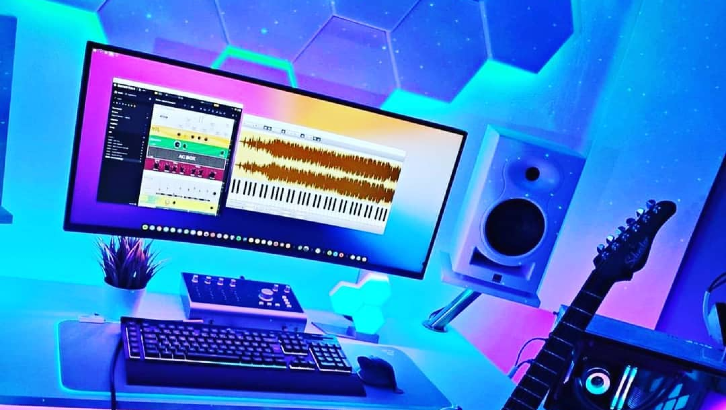 DJ Studio 5
DJ Studio 5 is a comprehensive DJ application for both professional and amateur DJs. It has a wide range of features that make it an ideal choice for those looking to create and mix music.
For starters, DJ Studio 5 offers a wide selection of sound effects and samples that can be used to create unique mixes and beats. It also provides a variety of sound editing tools, allowing users to customize their mixes to their exact specifications. Additionally, the application includes a built-in audio player and mixer, allowing users to easily mix multiple tracks together. This makes DJ Studio 5 a great choice for those who want to create complex, multi-layered mixes.
DJ Studio 5 also has a user-friendly interface. It is designed to be intuitive and easy to use, allowing users to quickly access the features and tools they need. It also includes a visualizer, which can be used to display the sound waves of the music being played. This allows DJs to better visualize the music they are creating and mixing.
Conclusion
Based on user reviews and features, Cross DJ is the best DJ app for Android. It offers a simple and easy-to-use interface that allows users to mix and scratch audio tracks. The app also comes with four virtual decks and a range of effects and transitions to add more flavor to your mixes. Additionally, the app supports MIDI controllers, allowing users to create professional-sounding mixes.